Arts Resource
In 2013, the University of Michigan's School of Art & Design hired me to create a website to curate teaching materials for a series of foundational arts courses. Courses were taught in multiple sections by multiple instructors, due to the hands on nature of the classes. This created a need for homogenous classroom content and comparable classroom experiences between sections. Working in conjunction with a senior faculty member, I handled the digital end of the project.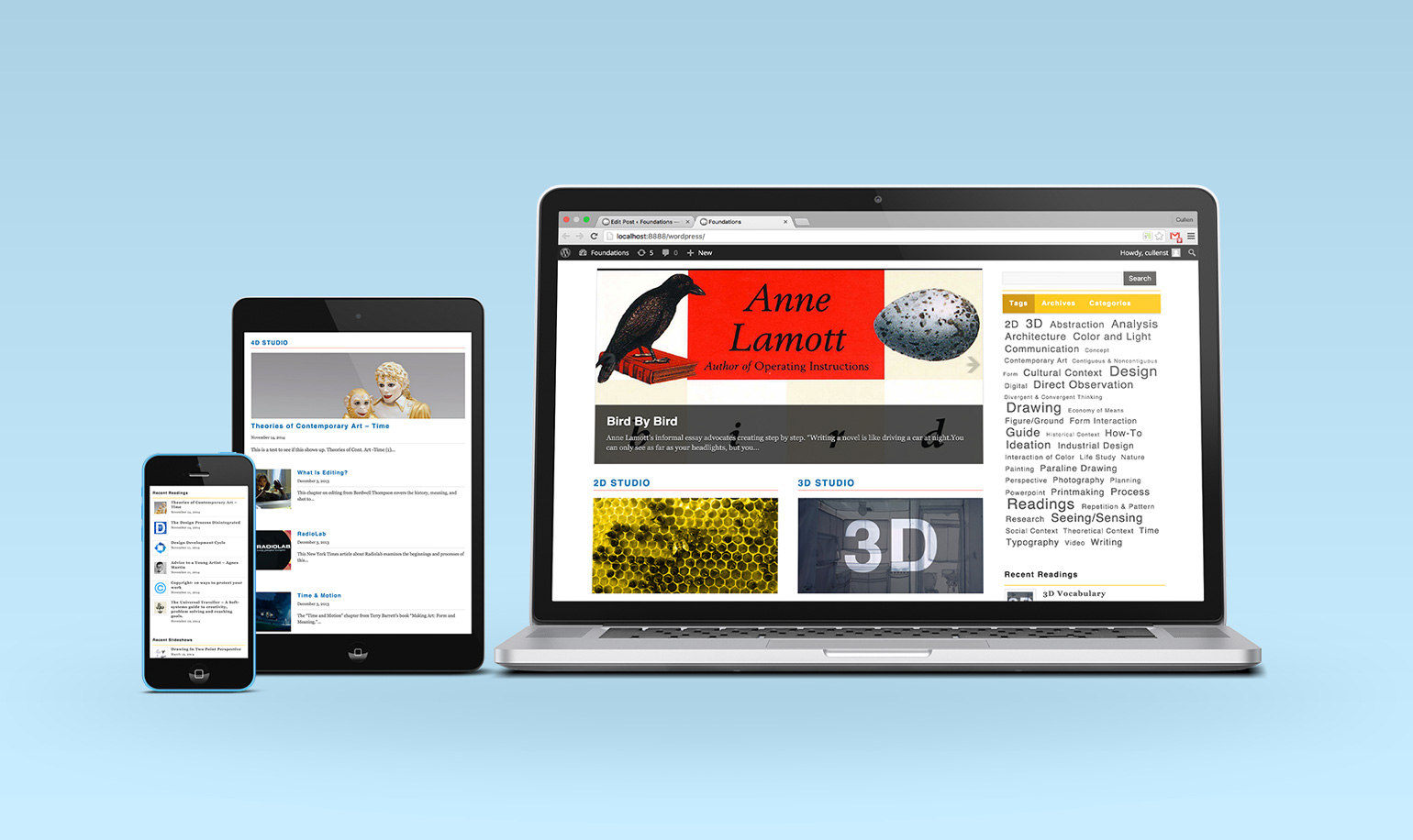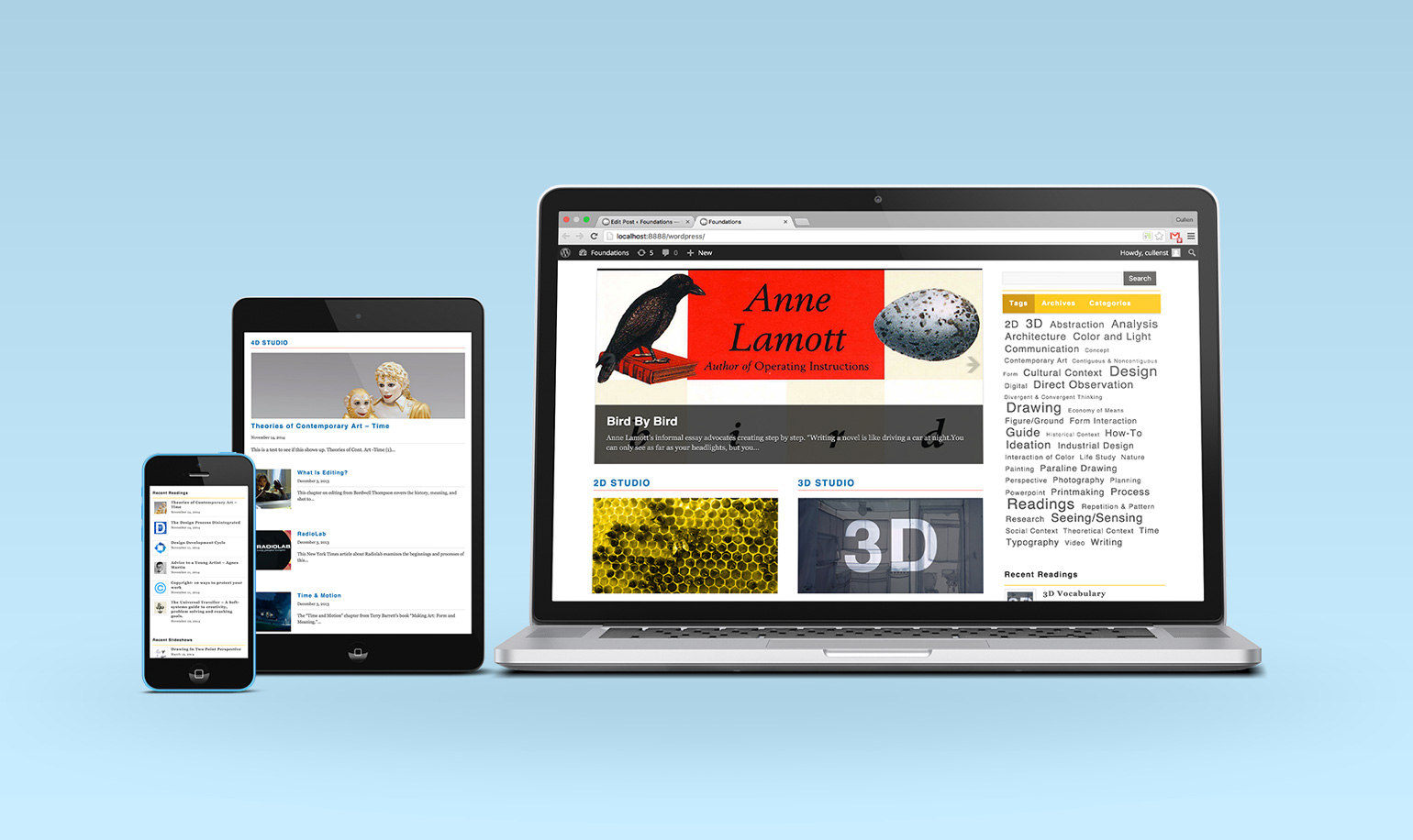 The Challenge
Our major challenge was providing well chosen materials in an intuitively discoverable way. We chose WordPress as a way of keeping low technical requirements for future upkeep and tailoring the design to current branding standards for the School of Art & Design. As a way of encouraging the faculty to embrace the website, we solicited their input through surveys, one-on-one meetings, and group discussions.
The Solution
After getting feedback from stakeholders, we curated teaching materials that described the core areas of learning within the program. In WordPress, I designed, tagged, and categorized all of the classroom content with summaries and a distinct thumbnail image for each item. To meet copyright restrictions, we completed the online teaching resource as an internal site.