Cloud Discovery
CipherCloud was my first professional role as a designer, and Discovery is the first of three separate B2B products that I helped design as part of their UX team. Cloud Discovery provides an easy way for administrators to identify risk, analyze network usage, and manage cloud application access within an enterprise.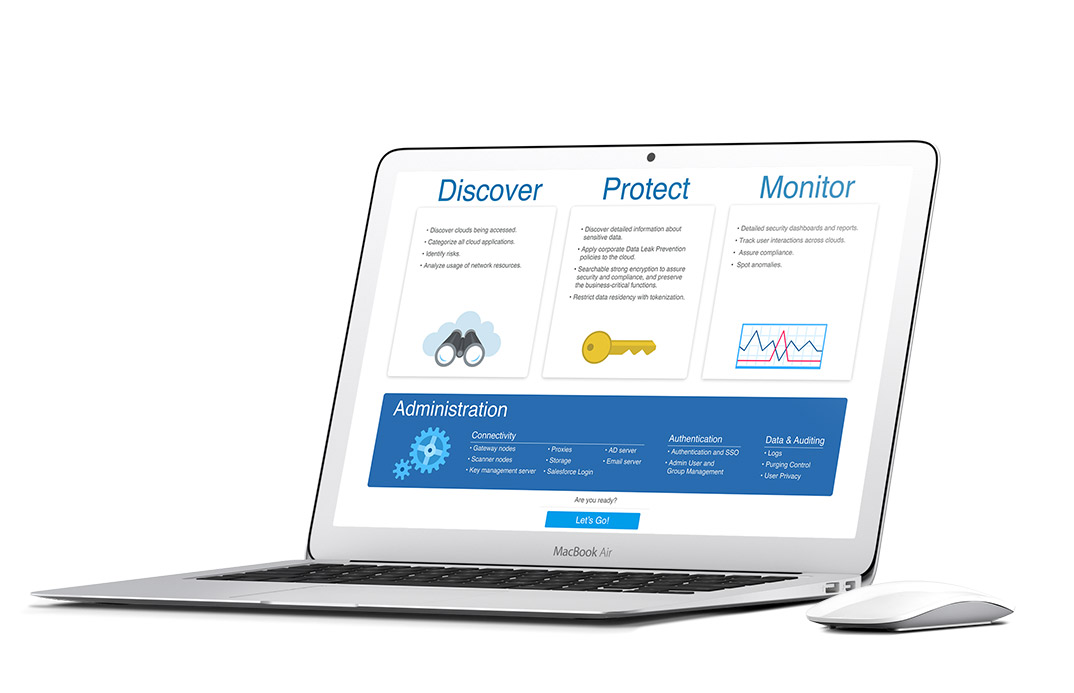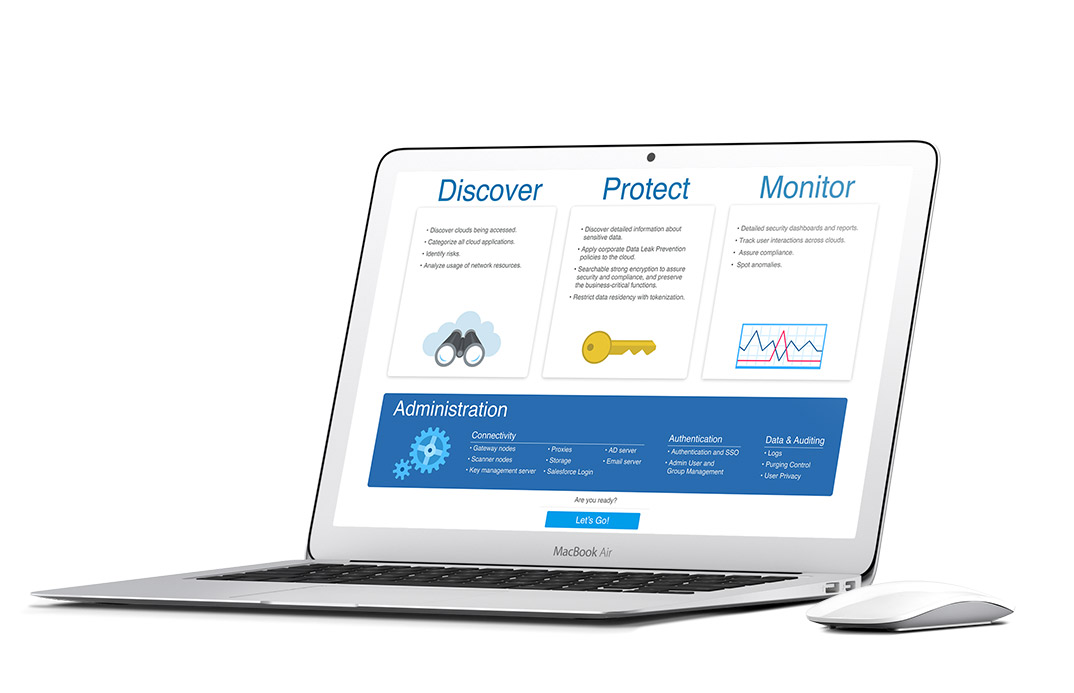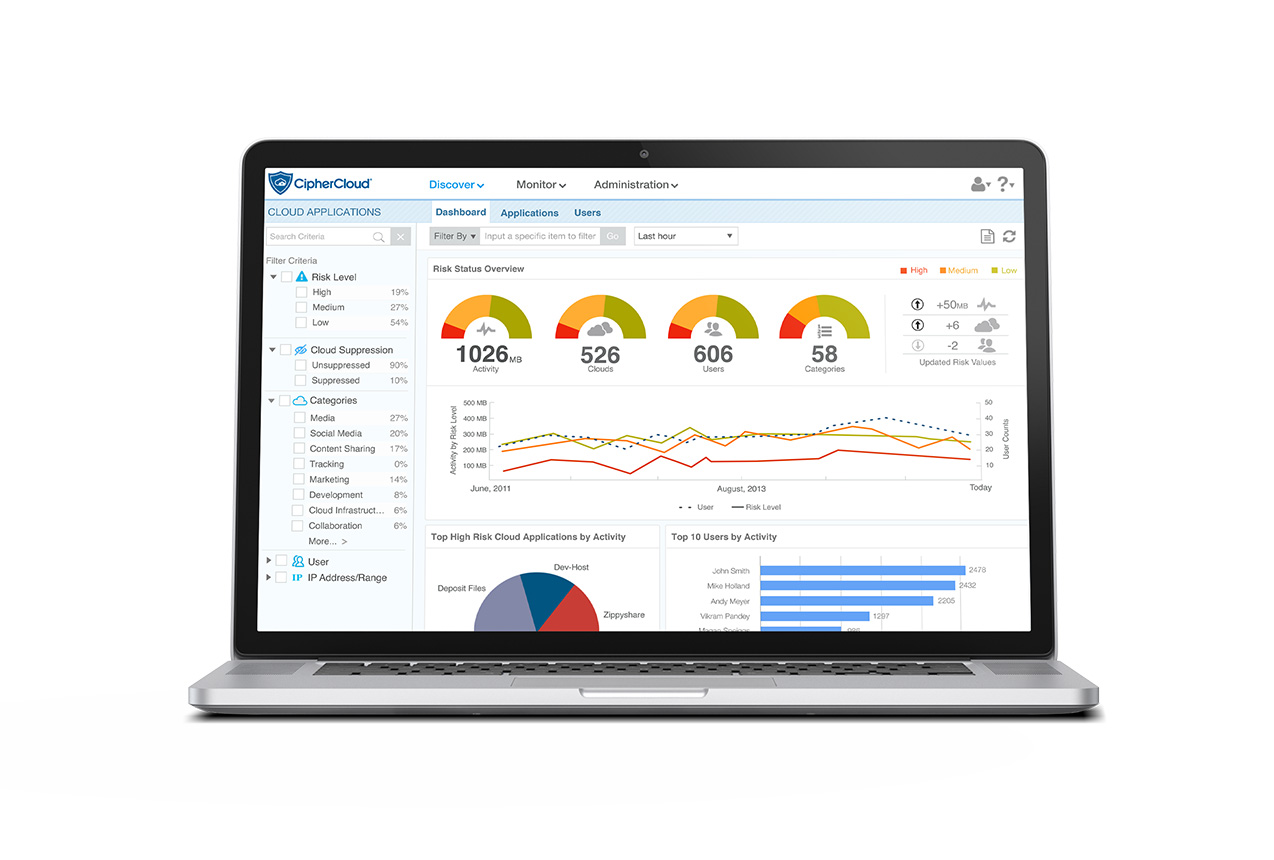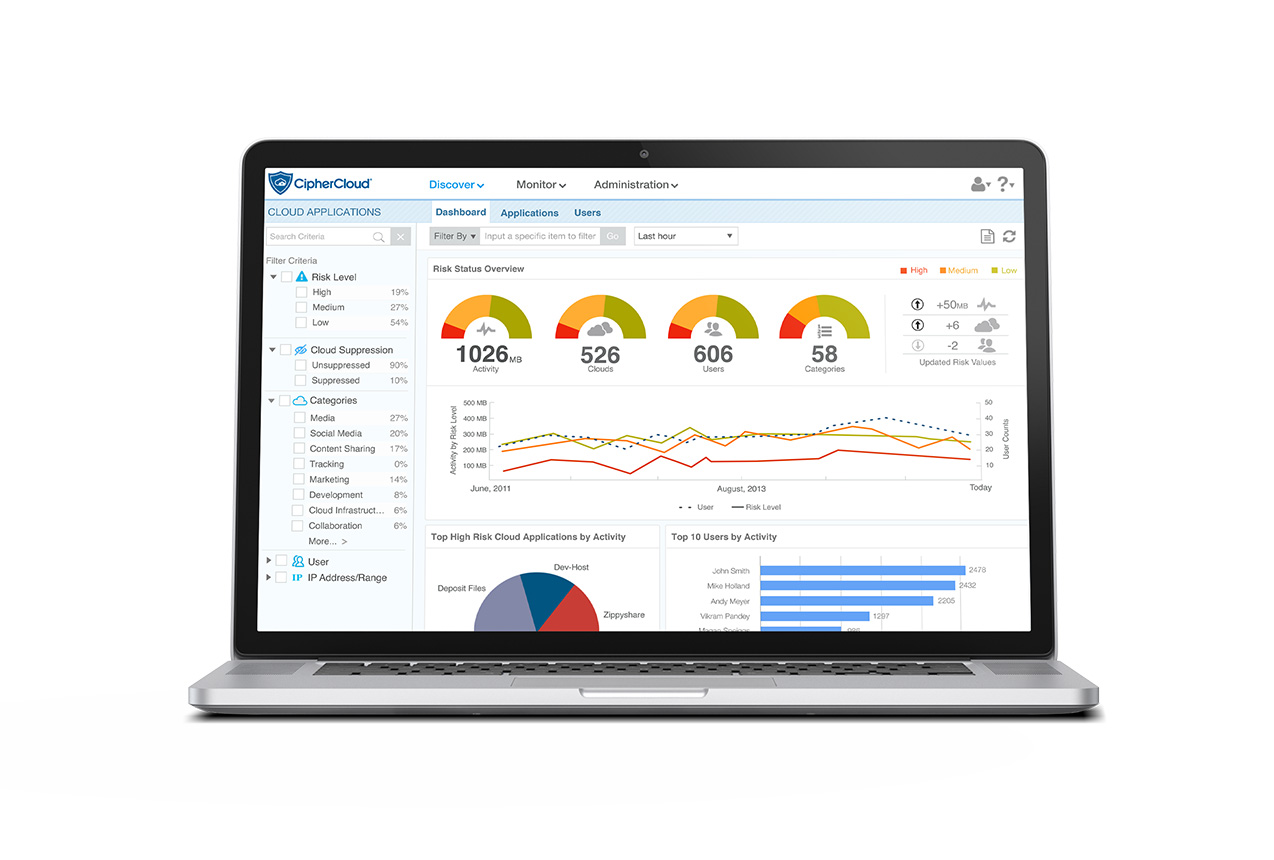 My Role
As the team's visual designer, I provided visual clarity in a complex UI. I designed for evolving features, and maintained consistency throughout the development process. Branding guidelines balanced with the goals of creating a flexible and content focused interface.
Working under the principal UX designer, I iterated on design solutions, fleshed out wirefames, and created custom assets. For the front end team, I provided design reviews and completed red-lined mock-ups. As the primary contact for visual design, I managed the design and pattern library and coordinated with the marketing team.
Outcome
Through working on Cloud Discovery, I learned to design for flexibility and consistency. This was my first time to work on a product that shipped, and I learned a lot about the development process. If I had it to do all over again, I would be more judicious about typography and the color choices for our charts. These choices worked, but this was my first project, and I know that they could be further improved. I would also have asked more questions about the scope and future of the product. I loved the challenges, collaboration, and camaraderie of being part of a product team.